I love a good quiche. Who doesn't? It's my go-to brunch order. This recipe is great because it's loaded with veggies, makes breakfast (or lunch or dinner if you're a "breakfast any time" gal like myself) for the whole week, and it's a balanced option in the morning for balanced blood sugar. Cutting the crust in this recipe helps reduce fat and carbohydrates and leaves the protein and vegetables. This breakfast will stay with you! I like to make these quiche cups regularly as part of my breakfast rotation.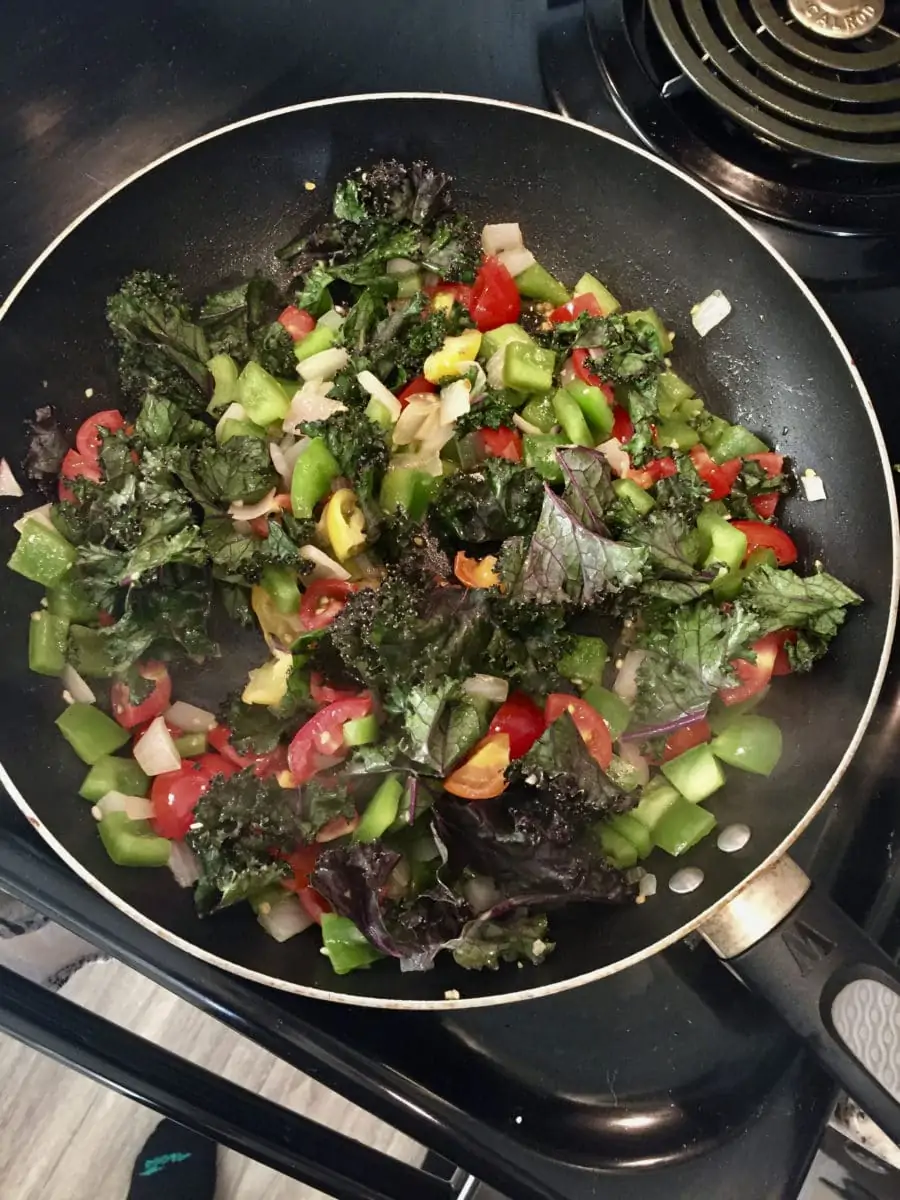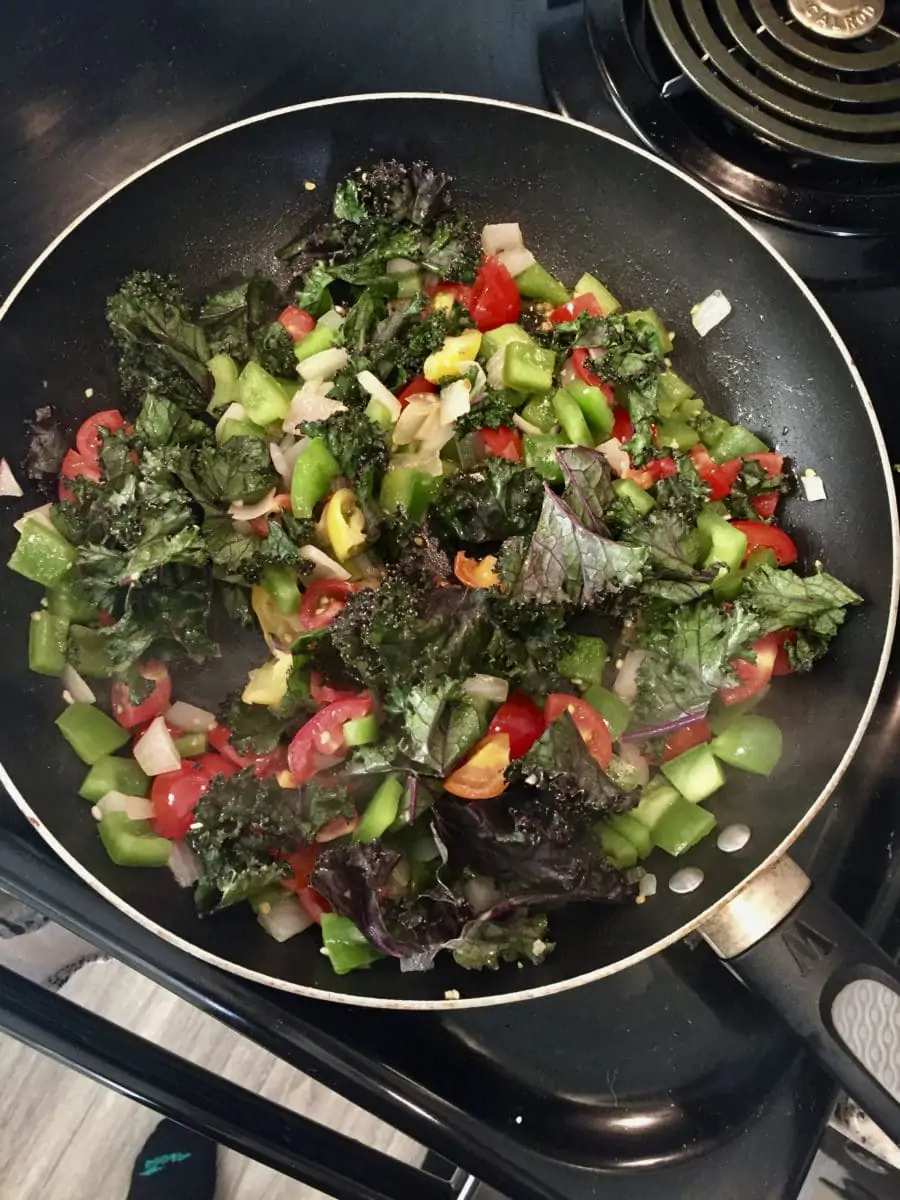 Prep these once and you've got it made for the week. I even double this recipe and freeze some for the future. I typically heat up two of these lil quiche cups and have them with a side of fruit, wheat toast, or a salad depending on my mood (and the time of day, of course.) They also pack up quite well to bring for lunch at work or school. And, as I always like to point out, they can be a sneaky way to get yourself to eat more vegetables. You know you need 'em.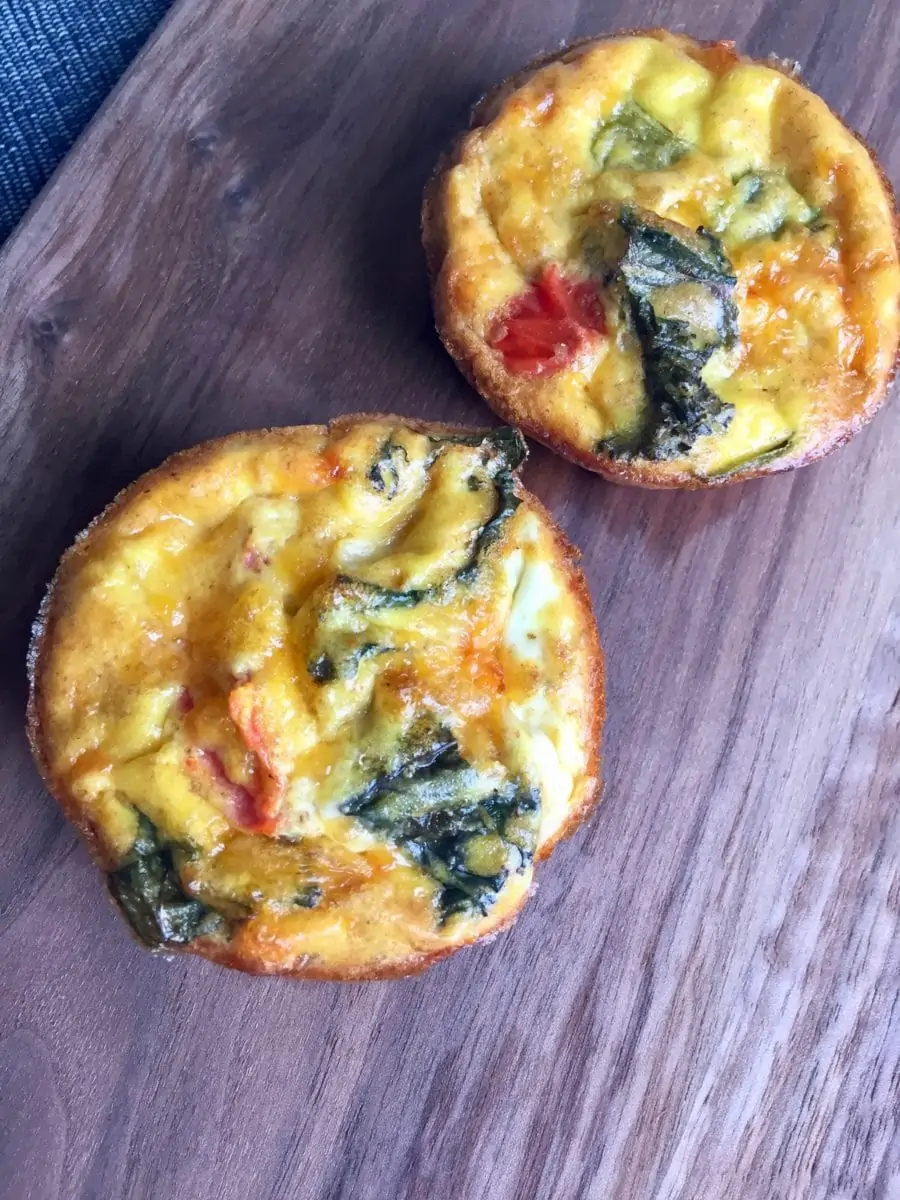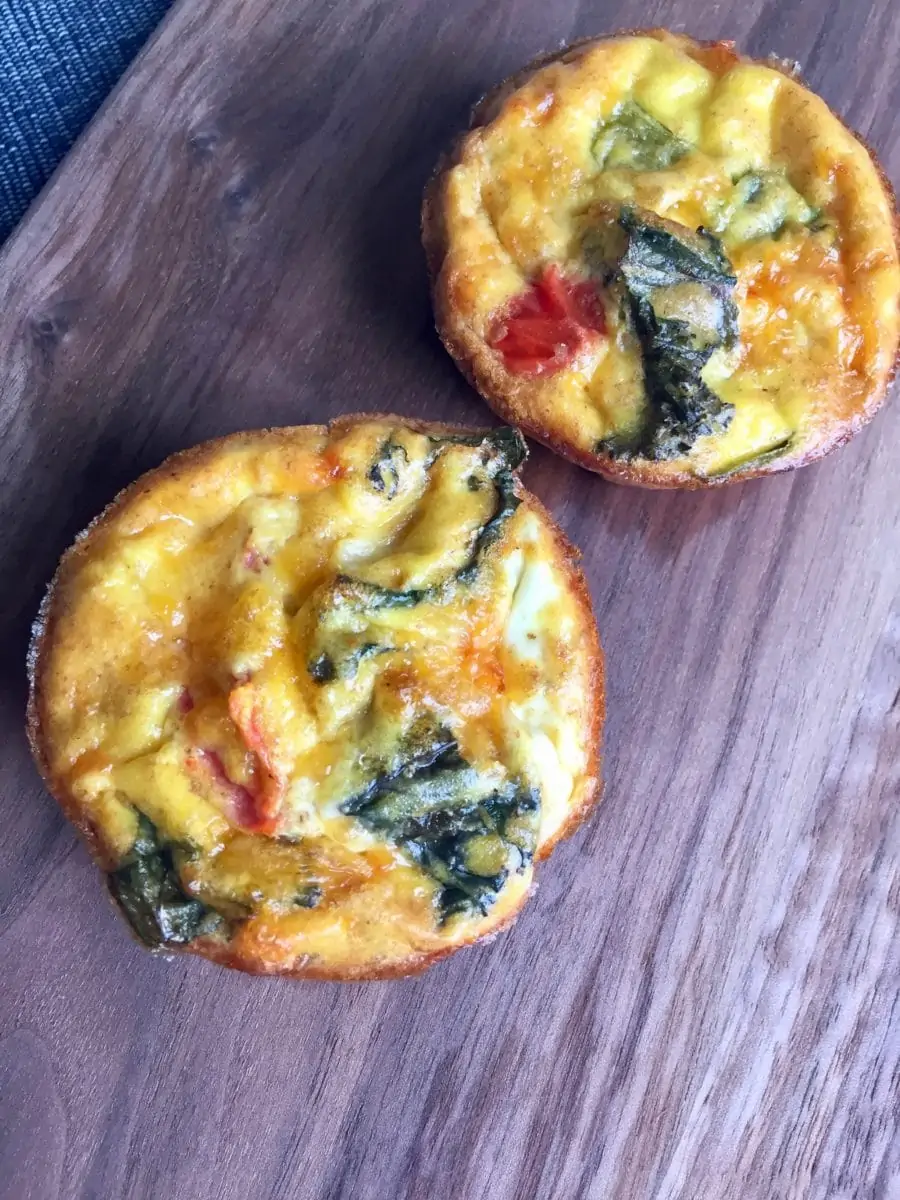 Breakfast can frequently be a time of day where we have a lot of carbs and fat, but run low on protein. Having these veggie quiche cups on hand can help you get your protein easily!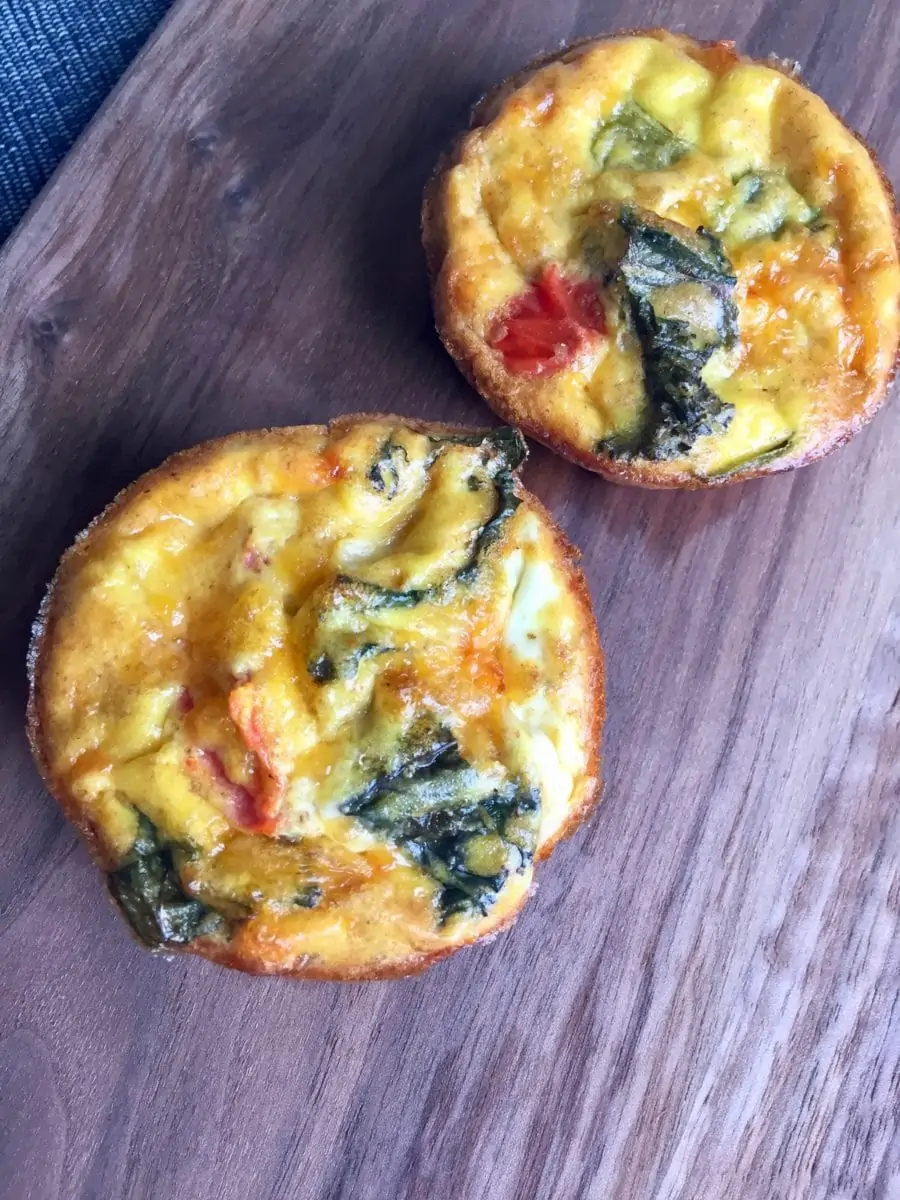 Veggie Quiche Cups
who needs crust? not these quiche cups.
Ingredients
1/2

medium onion

diced

1/2

bell pepper

diced

2

tsp

minced garlic

1

medium tomato

diced

2

cups

spinach or kale

7

eggs

beaten

1/3

cup

skim milk

or milk of choice

1/3

cup

all-purpose flour

1/2

tsp

sea salt

1/2

tsp

black pepper

1/2

cup

shredded cheddar cheese

parmesan is GOOD too
Instructions
preheat the oven to 350 degrees Fahrenheit. spray your muffin pan with olive oil spray.

heat some olive oil in a pan on medium-high heat and sauté the onions, garlic, and salt for 5 minutes. Add the bell pepper and tomato and saute for another 5 minutes. add the spinach and cook for 1 minute. remove the veggies from the heat and set aside.

Meanwhile, in a large bowl, whisk the eggs, milk, flour, salt and pepper until smooth.

Add the cooked vegetable mixture and cheese to the egg mixture and mix it all together.

Pour into the muffin pan and bake for 28 to 30 minutes. Makes 6 quiche cups. Break-y for the week!