Ah, oatmeal. A classic. It's warm and cozy and just makes you feel good- except when it's loaded with sugar. We don't like that. So we make it ourselves and add protein, and it only takes 5 minutes!! This protein oats recipe is yummy because it's made with a lil almond milk to give it a creamier texture and the protein powder adds a nice flavor. And, of course, protein is the star here. Then we add in chia seeds and cinnamon for extra fiber and blood sugar control. And THEN we get a little sweetness and crunch from our toppings: berries, seeds, and nuts. And just the tiniest drizzle of honey.
I love these protein oats because they're sooo good on a cold or rainy morning, but they don't spike your blood sugar like other oatmeals may. Protein and fiber are a major key in the morning. Blood sugar spikes lead to blood sugar crashes, and ain't nobody got time for low blood sugar. Nobody. This oatmeal stays with you til lunch.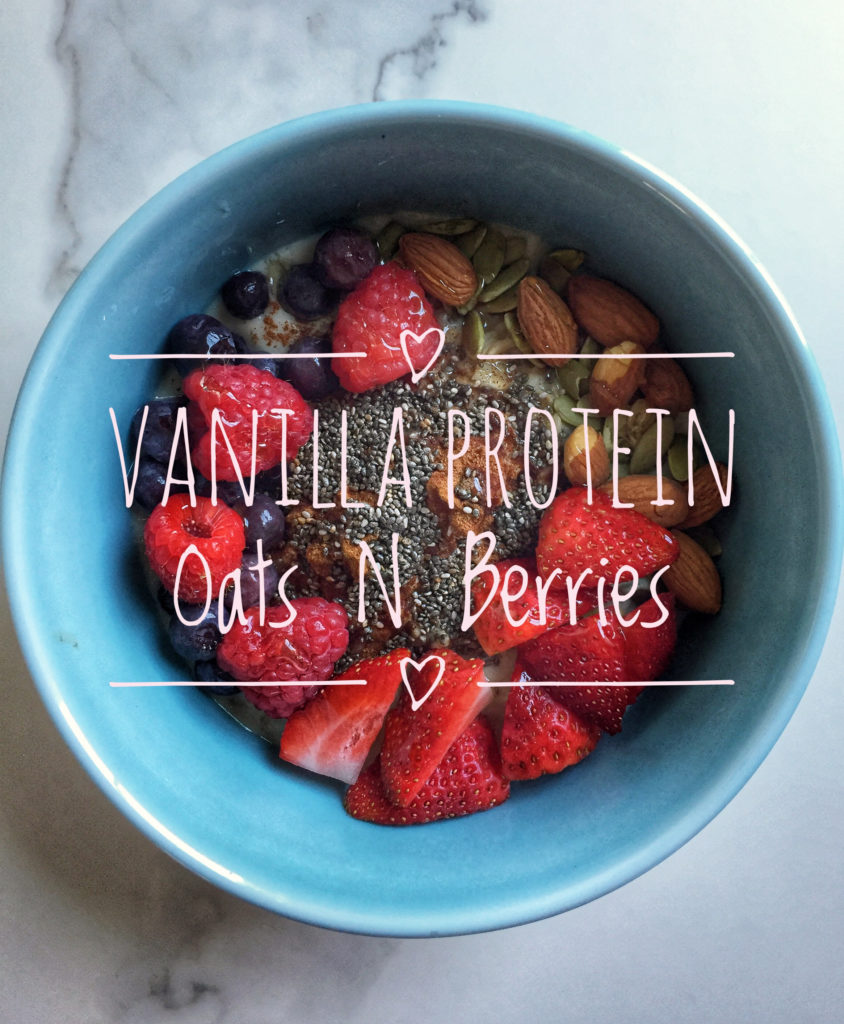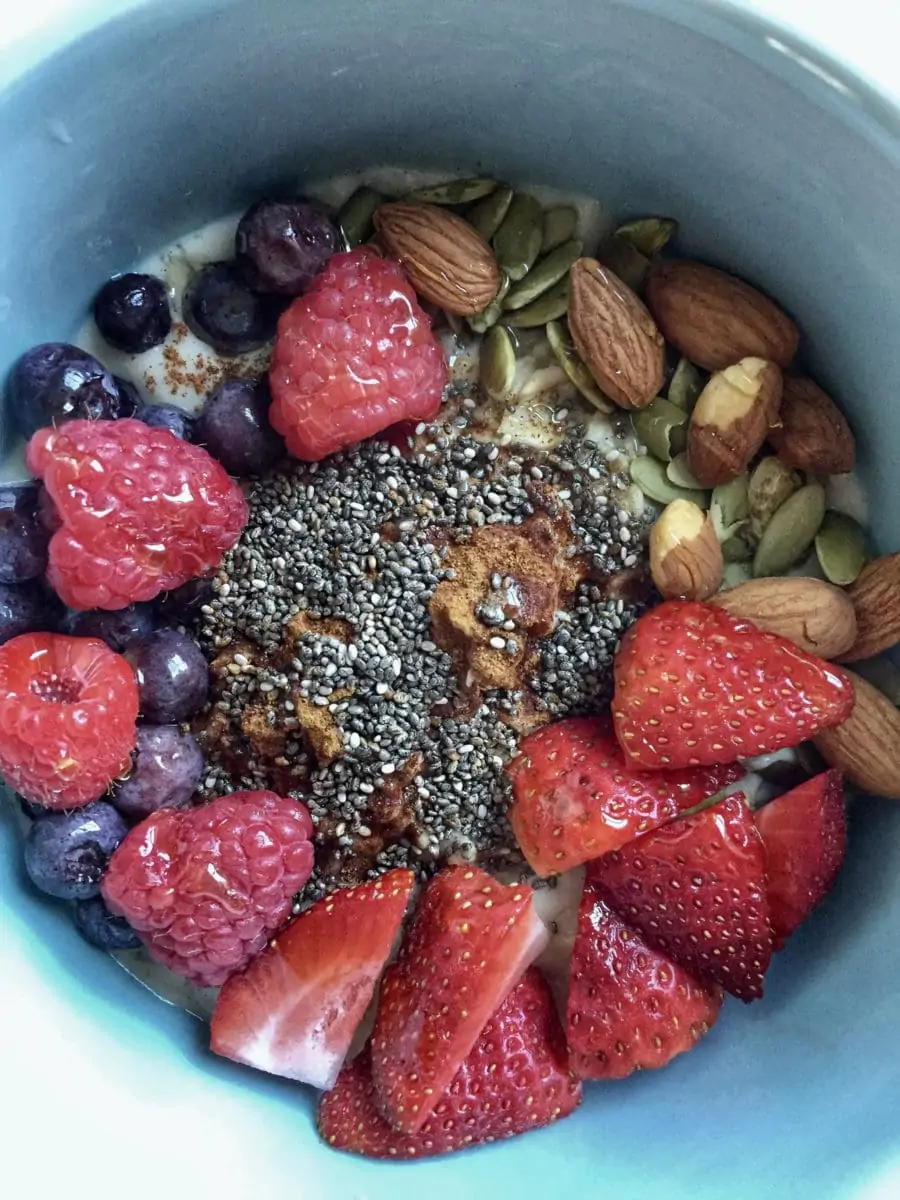 Vanilla Protein Oats
Start your morning right or end your day with a cozy bowl of protein oats
Ingredients
1/2

cup

whole grain rolled oats

I used gluten-free oats, but any un-processed oat will do!

1/2

cup

unsweetened almond milk

1/2

cup

water

1/2

scoop

vanilla protein powder

I used Designer Protein's Sunshine Protein

1/2

tsp

cinnamon

1/2

tsp

chia seeds
toppings: raw unsalted pumpkin seeds, raw unsalted almonds, berries, lil drizzle of honey
Instructions
mix the oats with water and almond milk. cook in the microwave according to the package directions (normally 2-4 minutes)

mix in protein powder, cinnamon, and chia seeds

add your toppings!! just don't go crazy with the honey because of the added sugar- or leave it off completely!