I'm a morning person, but don't you dare ask me to start my day without breakfast and coffee first. My morning routine is sacred, so on mornings when I'm rushed through breakfast and drinking my coffee, the rest of my day will feel off. That's why I LOVE overnight oats, and this strawberry cheesecake overnight oats recipe is EVERYTHING I need for my morning routine.
What are overnight oats, you may ask? They are the best secret to a delicious, fast, satisfying breakfast. You mix up some whole oats with milk or yogurt the night before, add in some extra fiber and protein like chia seed, flax seed, hemp seed, peanut butter, etc. and cover it before placing it in the fridge the night before you want to have them. In the morning, you have your oats ready to eat that have expanded and softened. Top them with fruit, nuts, cinnamon, whatever your heart desires!
The beauty of this recipe: you can change the flavor however you want! I used strawberry cheesecake greek yogurt (which I HIGHLY recommend because yum), but you can use your own favorite flavor of yogurt or use unflavored yogurt if that's your preference! Just check the sugar content, and I recommend greek yogurt for protein!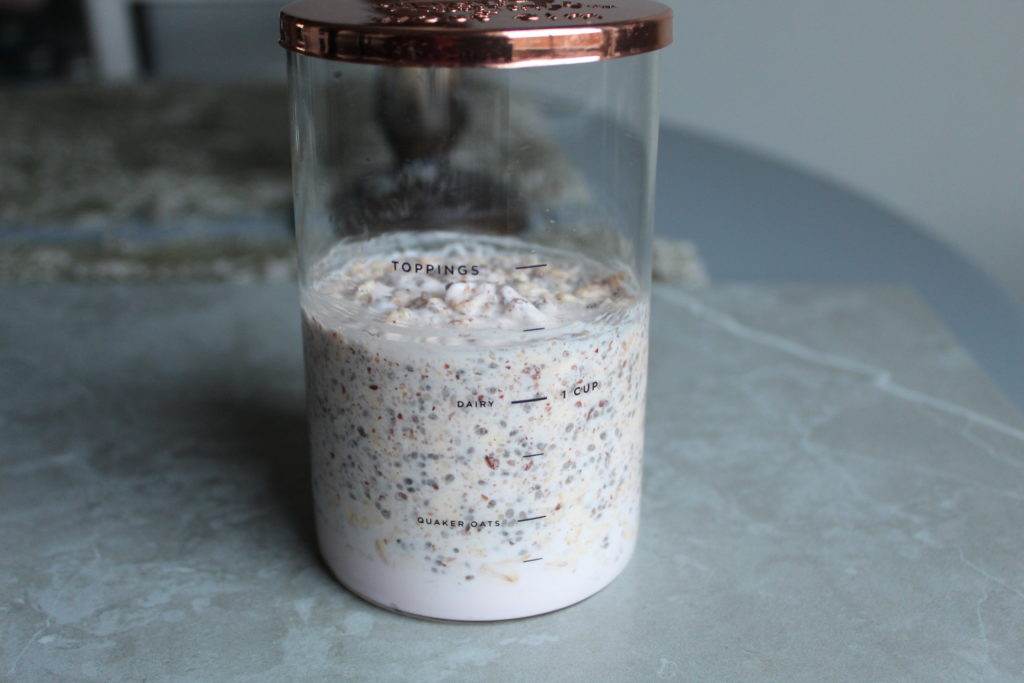 I like to put mine in a container with a lid like this, or a mason jar. It makes them easy to cover, but it also makes it easy to grab and take to go in the morning. Way better than hitting a drive thru for breakfast.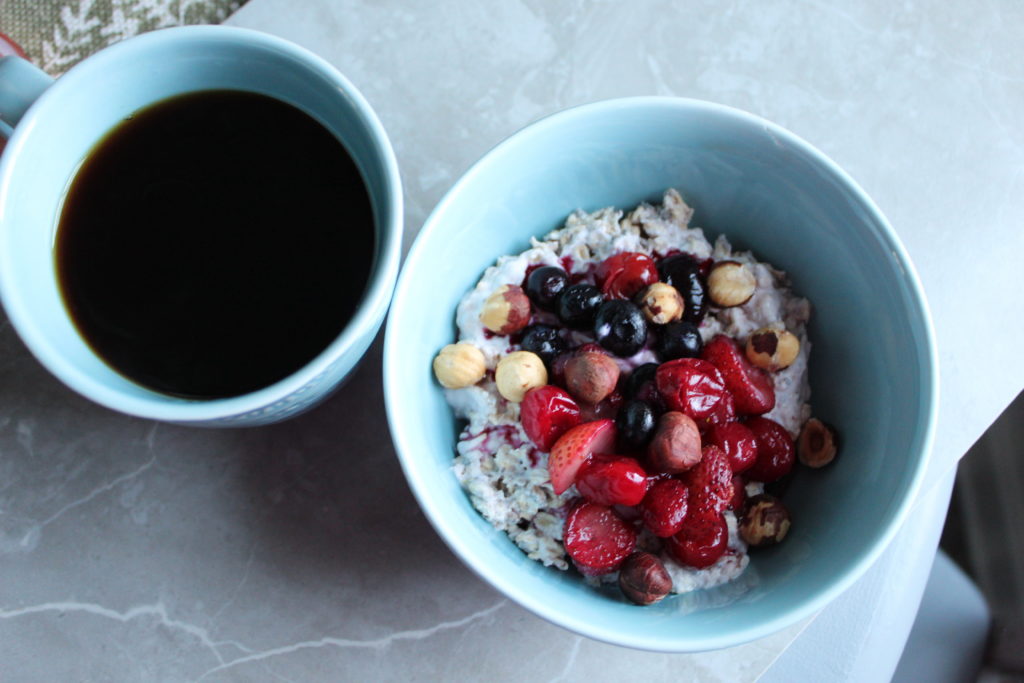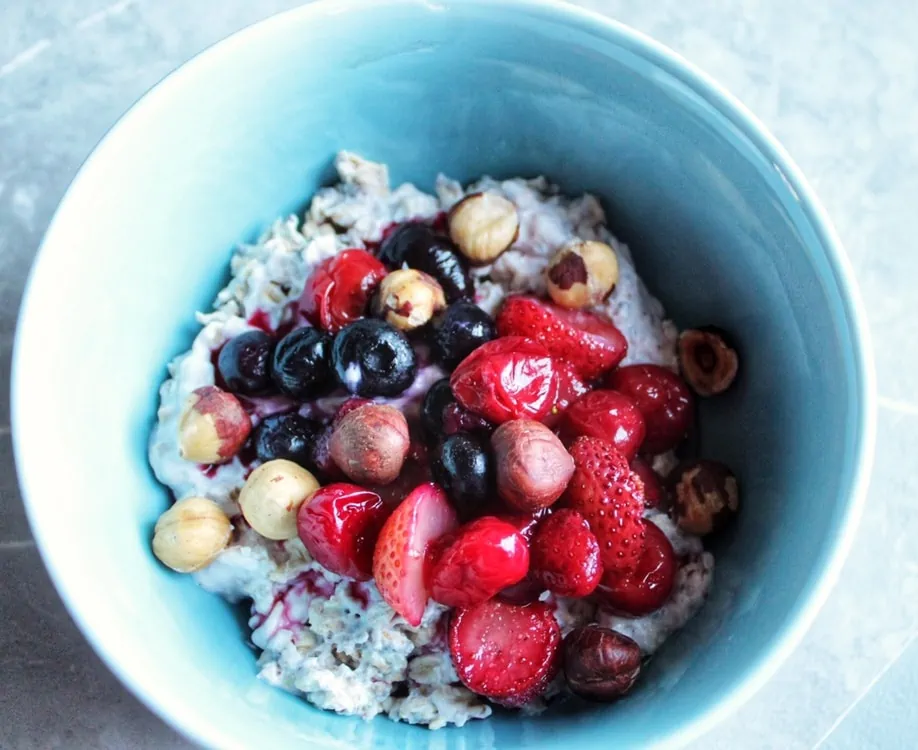 Strawberry Cheesecake Overnight Oats
Ingredients
1

5.3 oz cup

strawberry cheesecake greek yogurt

any single-serve cup of yogurt will work!

1

tbsp

chia seed

1

tbsp

flax seed

1

pinch

salt

splash

unsweetened almond milk

1/2

cup

whole oats
Instructions
mix all ingredients together. add just enough almond milk to get the consistency you want.

cover in a bowl or jar and store in the refrigerator overnight.

grab it in the morning and add toppings as you like. The day started right!