Alright, gals. It's back. PSL season. What is it about this magical drink that makes us instantly feel cozier and happier through the fall season? Well, it's not the sugar. Or the trillion calories. It's the S in PSL. SPICE. So, DID YOU KNOW that you can have this wonderful pumpkin spice coziness allllll szn long without starting early on your holiday body? Within the spice aisle of your local supermarket, you can find something called "pumpkin pie spice" and create your very own ~skinny~ PSL. What is pumpkin pie spice? All the goodness. It's cinnamon, ginger, nutmeg, and cloves. The 4 coziest spices there are.
So, the recipe for your very own lightened-up version of the famous PSL is so simple that I feel silly writing out a recipe. But I will just in case you don't care to actually read this post. Brew your favorite coffee, add in a lil of your favorite milk (dairy or otherwise), and add in as much pumpkin pie spice as your Fall-lovin' heart desires. Bonus points if you use a cute Fall coffee mug! I don't personally add in sweetener because I'm hardcore, but sweeten with some stevia or honey if that's your thing. Regardless, you'll be saving yourself $$$ and calories this Fall.
Now, I'm a coffee fanatic. I drink at least 1 cup a day, and it truly makes me a more pleasant person. But I totally understand if you are a very occasional coffee drinker and want to indulge in the real deal, full-sugar PSL. Balance, right? This is simply a lighter, lower cal option. Because I love a healthy alternative.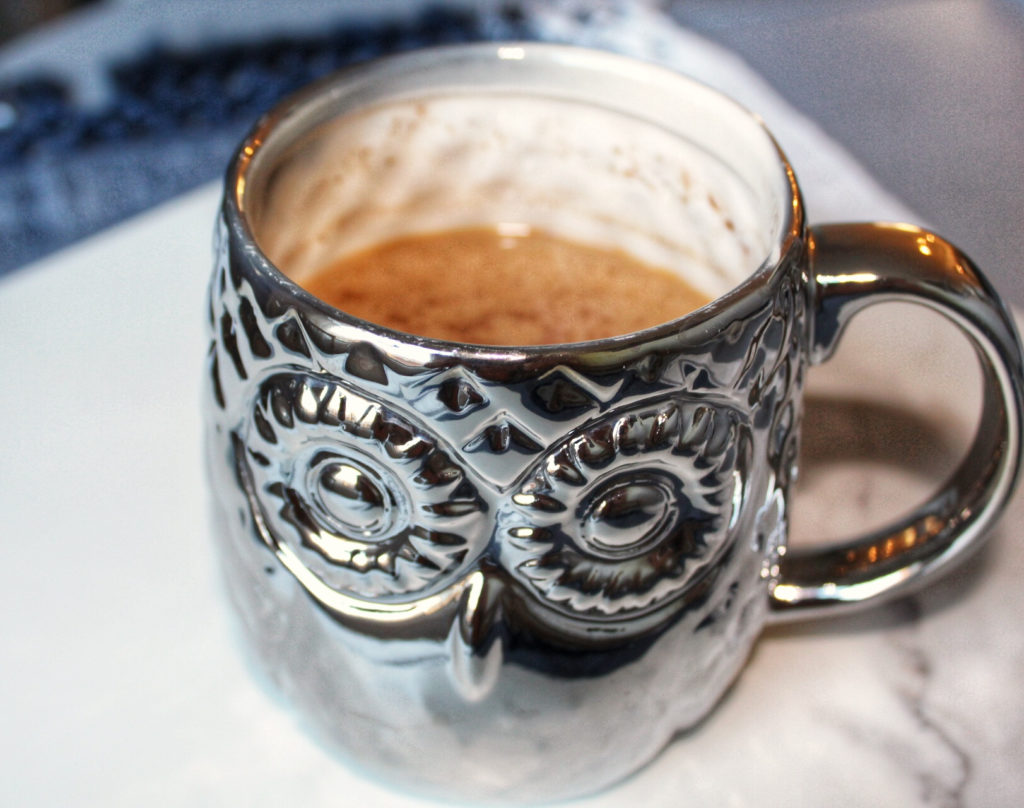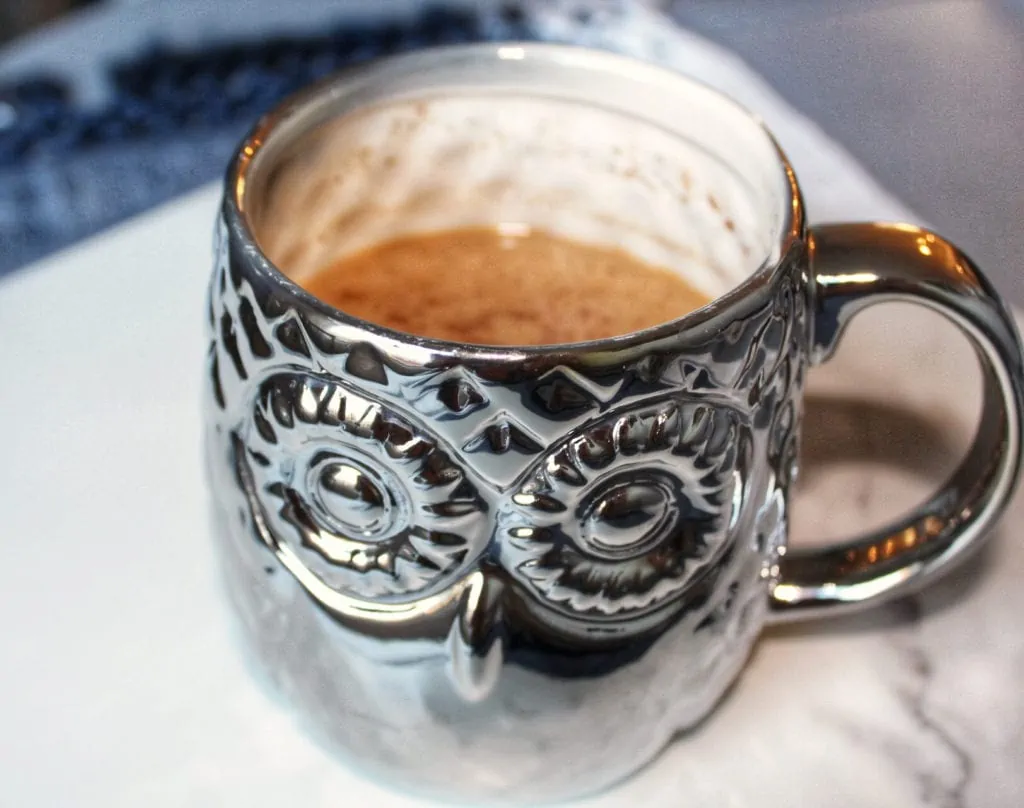 Pumpkin Spice Latte Without the Sugar
Ingredients
8

oz

brewed coffee

1/4

cup

milk

low-fat or almond milk (I like Fairlife 2%)

pumpkin pie spice, to taste