There is no better comfort food than pasta. So versatile, so yummy. And with all the different options for pasta alternatives available these days, there's a noodle for everybody. In case you're unaware, chickpea pasta is a thing. So is black bean, lentil, rice, and quinoa pasta. Hidden veggie pasta made with vegetables like carrots and spinach. Then there's ZOODLES, a personal fave of mine. Spaghetti squash, my first love in the realm of pasta alternatives. I could go on and on. Any pasta has my heart because it truly is a comfort dish, not to mention how easy it is to make.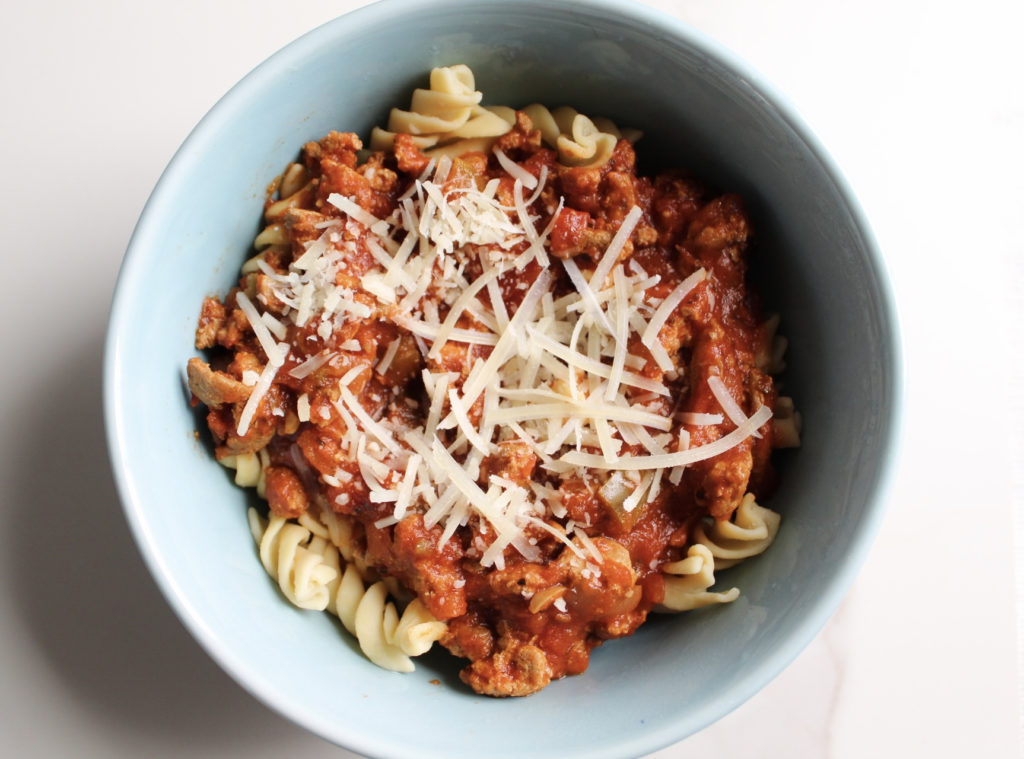 Banza chickpea rotini noodles with turkey bolognese sauce
If you're not giving these goodies a try, you're missing out. Here's why: all of these alternatives to traditional pasta offer loads of nutritional benefits. Whether it's added fiber or protein, an extra serving of vegetables, or simply a lower carbohydrate option, a pasta alternative is a really easy way to try something new AND potentially cut calories. They also add color to your plate- this may be a great way to get your kids to try something new!
So, which do I recommend? I recommend trying them all. I always keep lentil pasta and chickpea pasta on hand because they're a great source of protein, and they cook in a pot on the stove just like regular pasta. AND I think they taste very similar to regular pasta. Add some veggies and your favorite sauce and you've got an easy meal. For zoodles, you'll need a spiralizer for your zucchini or pre-spiralized zoodles (found at almost any grocery store in the produce section) and you can sauté them in oil for a couple of minutes for a fun way to add a serving of veggies.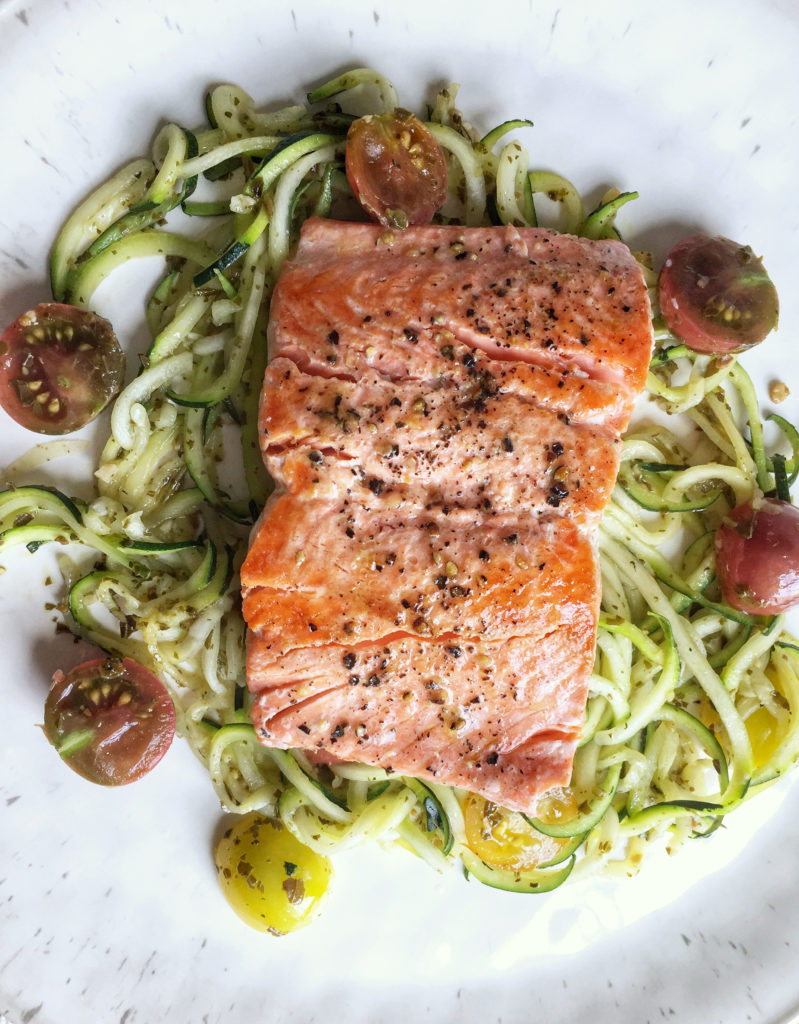 wild sockeye Alaskan salmon with pesto zoodles