The holidays DON'T have to be stressful, totally unbalanced, or leave you feeling so much further from your health and fitness goals…. They can be Fit AND Fun!
Introducing the Busy Gal Nutrition Fit and Fun Holiday Guide: a busy gal's guide to enjoying the holiday season's events and treats while still reaching your health and fitness goals!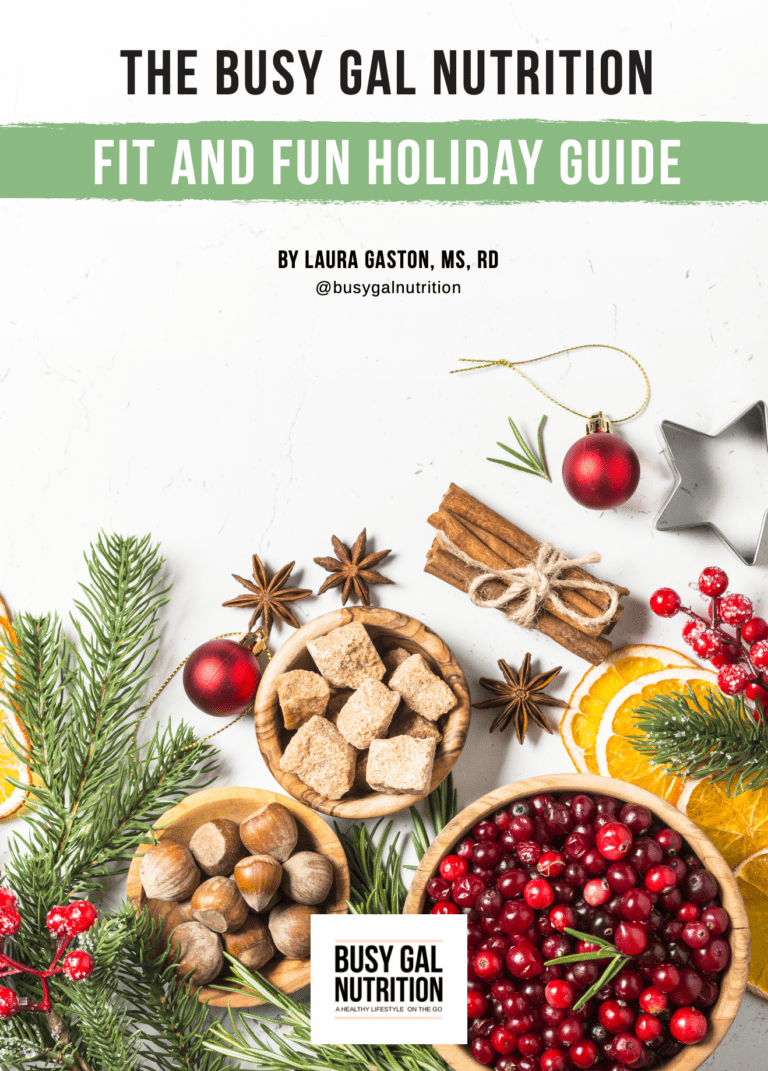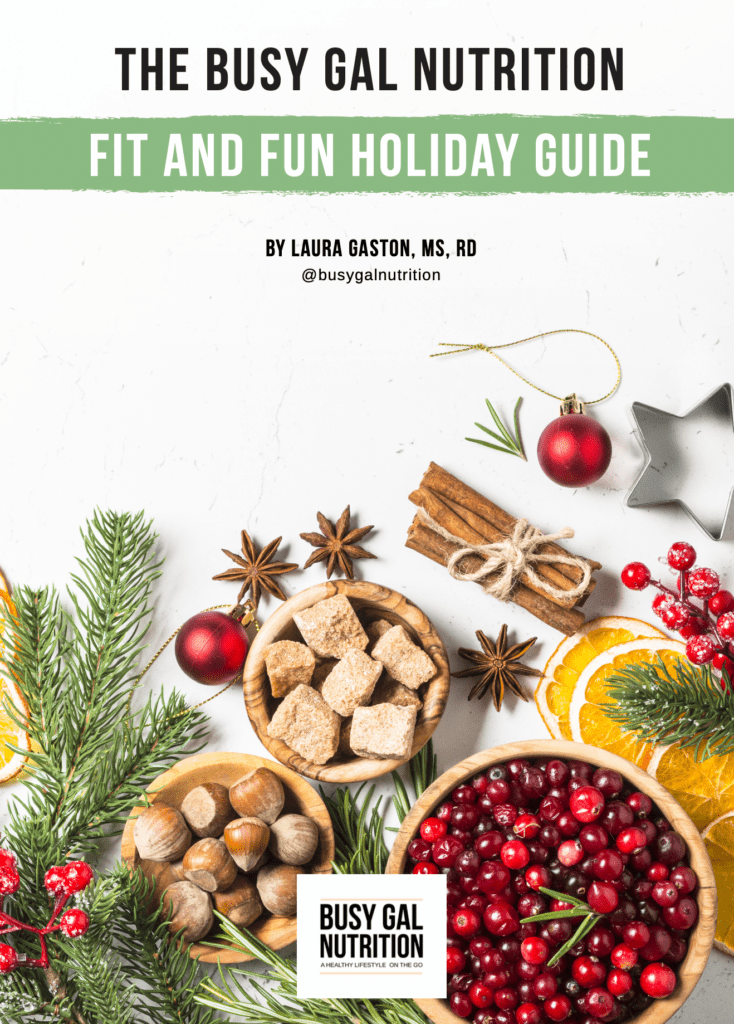 Inside this jam-packed Holiday Guide, you'll discover 
Stress management and mindfulness tips during the busiest time of the year.

Holiday party tips for eating well while still enjoying your favorites.

Healthy sides and desserts to enjoy at home or bring to holiday events.

Easy, healthy weeknight comfort food for chilly nights.

And lightened up holiday cocktail and coffee ideas.