I could totally live off of beans, corn, and tomatoes. Which is why I constantly crave Chipotle bowls. I just love them. And cilantro. I need all the cilantro. So, healthy turkey chili is my favorite. What rocks about this recipe is:
it's super inexpensive
it makes a big pot that you can eat all week for dinner or take for lunch
it's super quick and easy
it's YUMMY
it's a low-sodium chili for those that are watching their salt
What makes this recipe SO easy is using a bunch of canned ingredients. If you don't keep low-sodium cans of beans and corn in your pantry, why not? They're so versatile and there is nothing at all wrong with a canned bean.
The true stars of this chili are the organic fire-roasted tomatoes and the fresh cilantro. They give it such a good flavor. I like to get the organic canned tomatoes because tomatoes always appear on the EWG's "dirty dozen" list for foods that contain the most pesticides. But I don't normally get organic beans or corn. It's up to you, and makes no difference in the taste or nutrition of the food.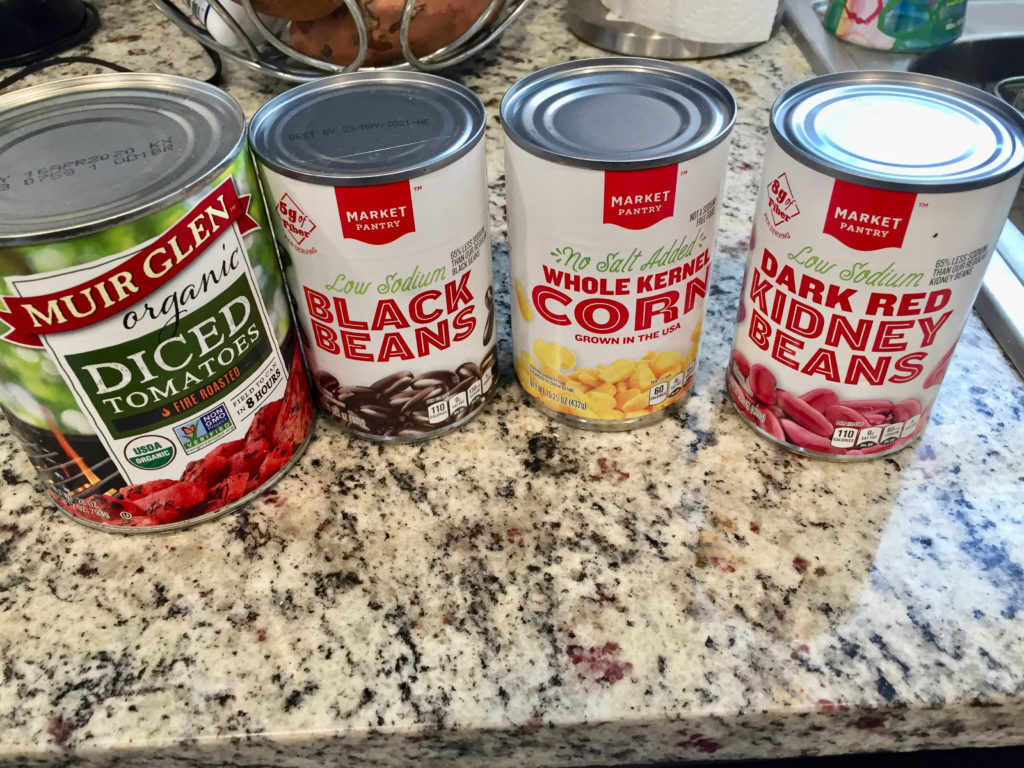 This recipe is definitely something I make all the time because it's hearty, yet lean. And it's such a good replacement for a chipotle bowl. TBH. The comfort food factor is high, and I actually like to make it for a girl's night in because my bestie, Leyla, LOVES this chili. So yeah, make this for your best friend if you love them. It pairs well with wine too.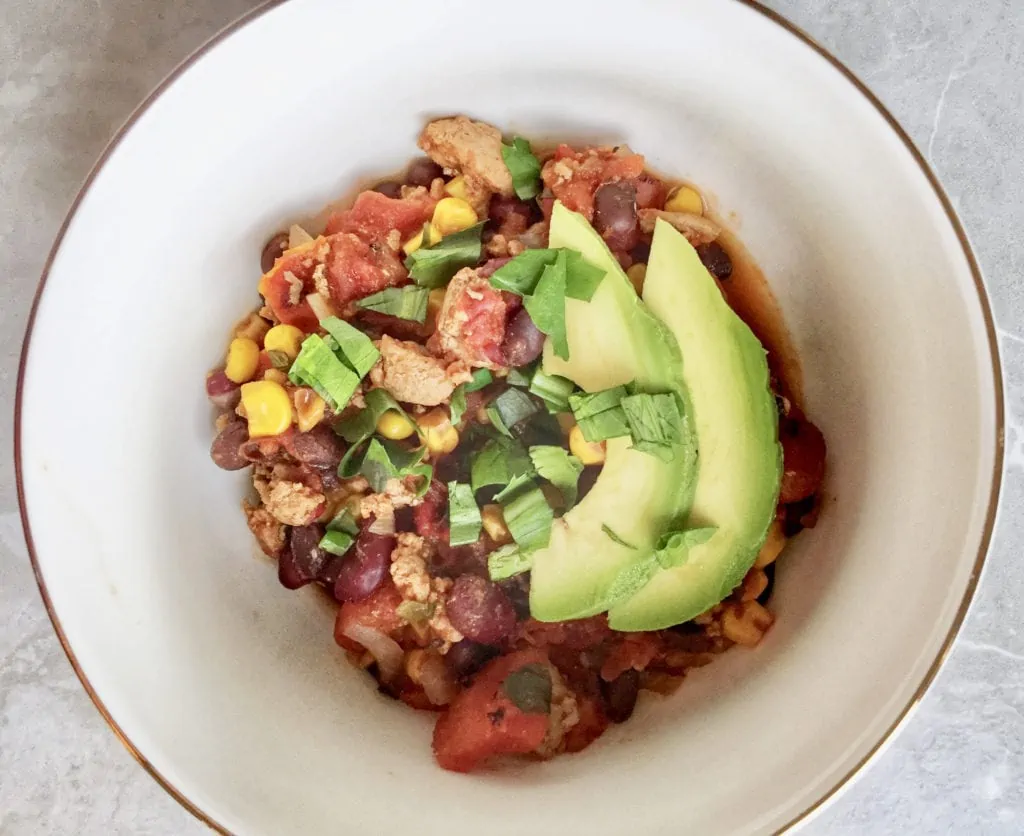 Easy, Healthy Turkey Chili
Ingredients
16

oz

ground turkey

I like 93% lean

1/2

large sweet onion, diced

1

bunch

fresh cilantro

1

28 oz can

diced tomatoes

I like fire roasted or with green chiles

1

15 oz can

black beans

low sodium!!

1

15 oz can

kidney beans

low sodium!!

1

15 oz can

corn

low sodium!!

1

tsp

chili powder

1

tsp

cumin
Instructions
In a large pot, cook the ground turkey on medium heat until it's cooked through. Turn the heat down to medium-low. Add in the diced onion and the can of diced tomatoes. add in spices.

Drain the beans and corn in a colander. If you're watching salt intake, use low sodium or rinse them in the sink to get excess sodium off. Add them to the pot.

Cook this for 1-2 hours on low heat or simmer (the longer the better) and stir every 30 minutes or so.

I like it served with 1/4 avocado and fresh cilantro on top!! you can also add in some shredded cheese, salsa, sour cream, etc.