These muffins are FIRE, ok? Full of fiber and sweetened with only fruit, these blueberry banana chia muffins are my fave afternoon snack. You know when that mid-afternoon hunger strikes and you, like, really, really want a donut? That's when I reach for one of these. They also make such a great breakfast on the go (I like to top a warm muffin with plain greek yogurt in the A.M.) or a quick pre-workout snack. They're also such a great option for a snack for your kiddos.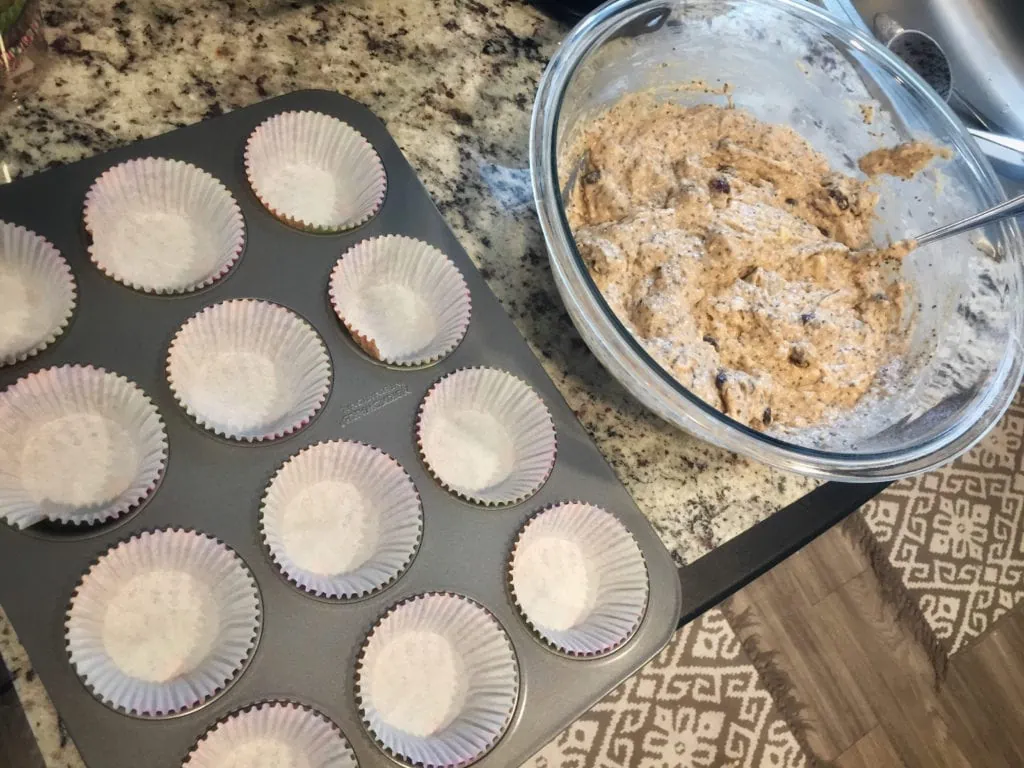 some great things about these muffins:
they don't spike your blood sugar like a normal muffin would that's loaded with added sugar
they're full of fiber to actually make you feel fuller and control your blood sugar longer
You can make these in a big batch and freeze a bunch of 'em. I literally just take one at a time out of the freezer and heat it up for 30 seconds. boom.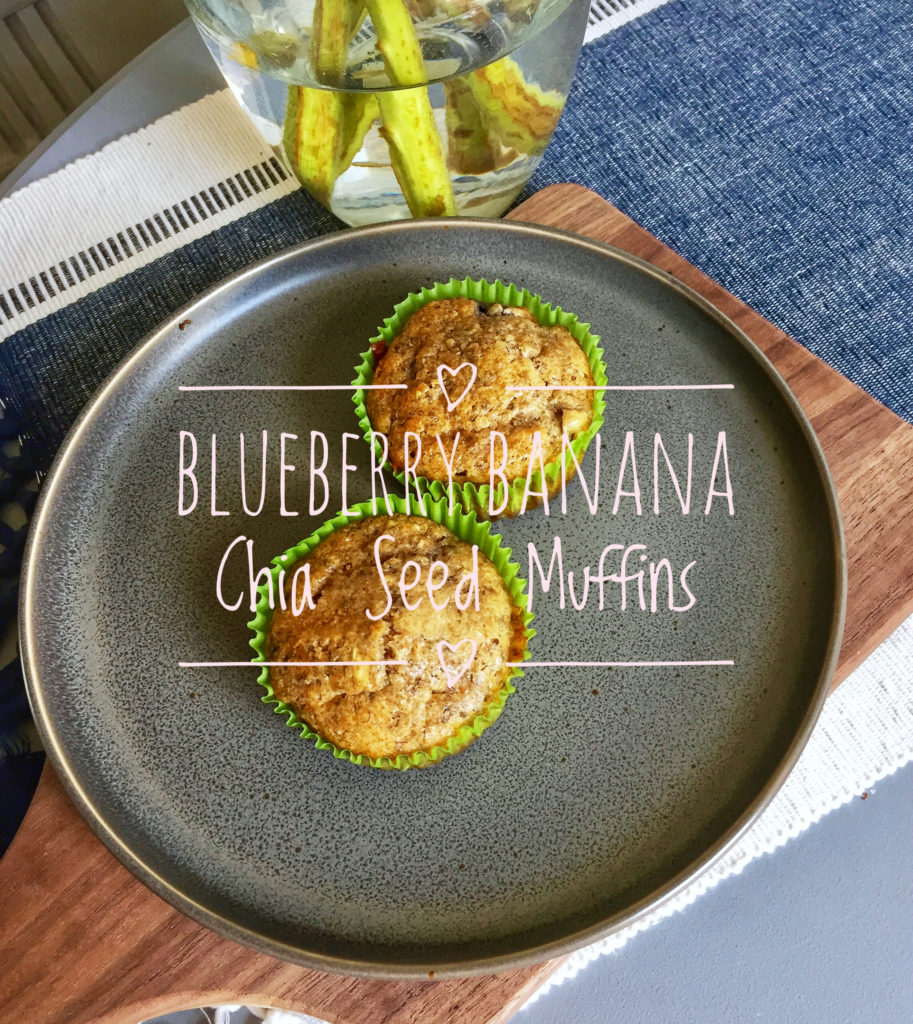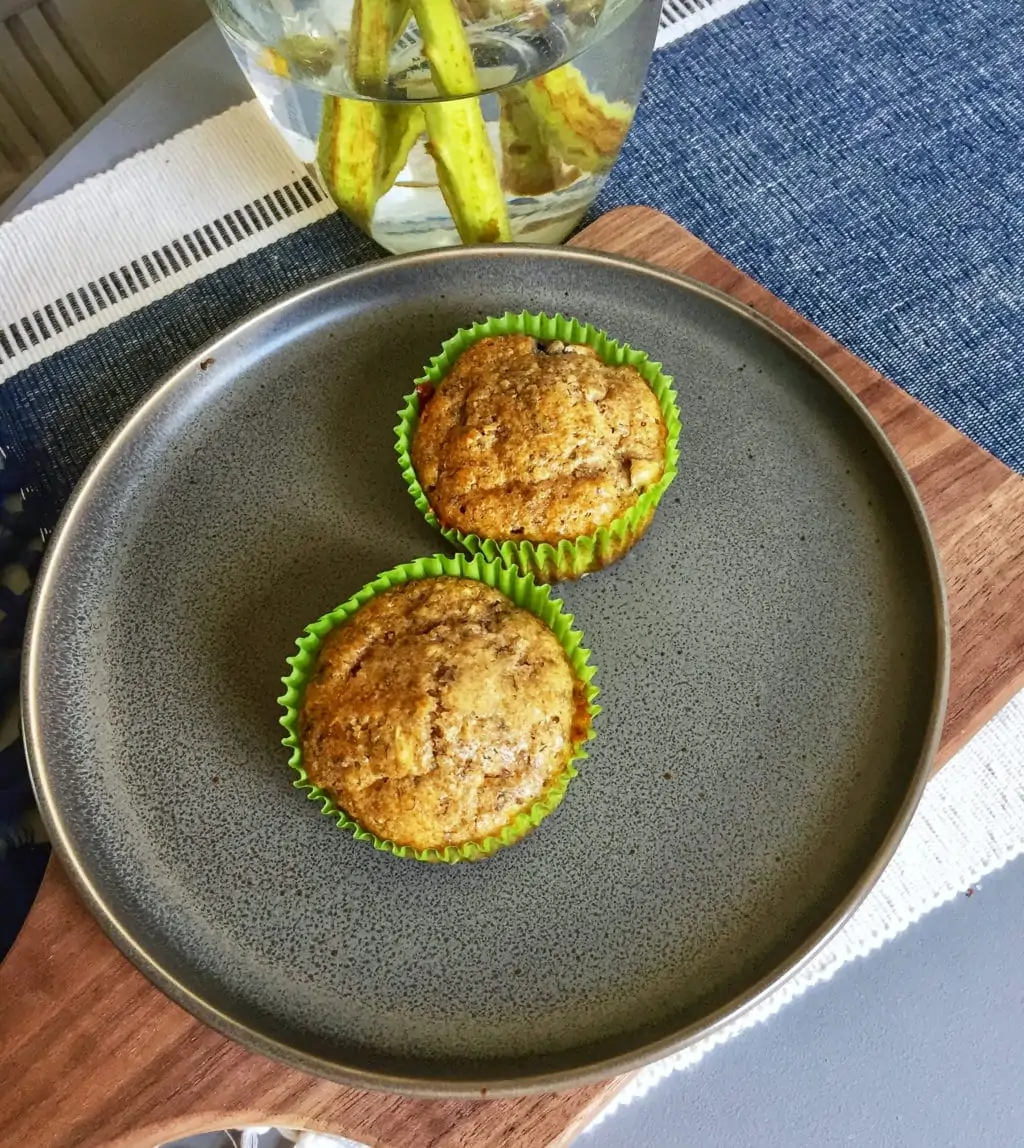 Blueberry Banana Chia Muffins
the go-to freezer-friendly breakfast or snack we all need in our arsenal
Ingredients
2

ripe bananas, mashed

1

cup

plain greek yogurt

I like 2% Fage

3

eggs

1 1/2

tsp

vanilla

3/4

cup

coconut oil

2

cups

whole wheat flour

1 1/2

tsp

baking soda

1 1/2

tsp

baking powder

1/4

cup

chia seeds

1

cup

blueberries

1/2

tsp

salt
Instructions
Preheat the oven to 375 degrees. In a large bowl, mash the banana. Mix in the Greek yogurt, eggs, vanilla and coconut oil (may want to heat the coconut oil for 10 seconds for easier mixing)

Add the whole wheat flour, baking soda, baking powder, and salt. Mix well.

Fold in chia seeds and blueberries. Bake for 15 to 18 minutes. Let cool before freezing! These can stay out for 2 to 3 days, but I prefer just freezing them all in a big container as soon as they're cooled.