For the record, I don't ever skip the chocolate. It's actually really important to have small indulgences if you want weight loss that lasts. Read more about why here. I actually encourage my clients in my nutrition coaching program to have a treat that they enjoy. That's why I created this list of skinny chocolate treats that save the day if you're like me and need chocolate daily.
These chocolate treats are lightly sweetened, low-calorie, and some of them have some protein! If you like a larger portion size for less calories, these skinny chocolate treats are for you.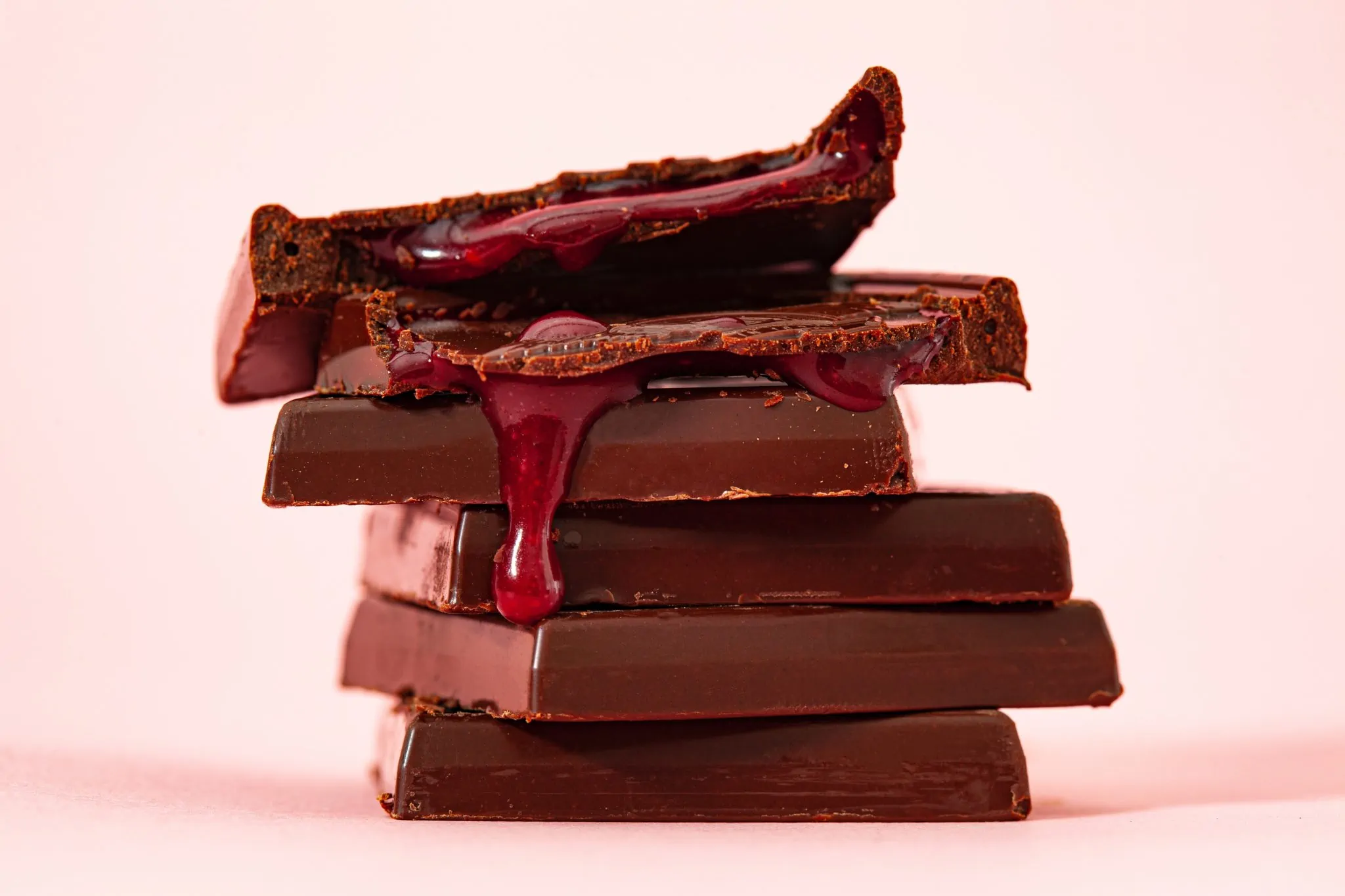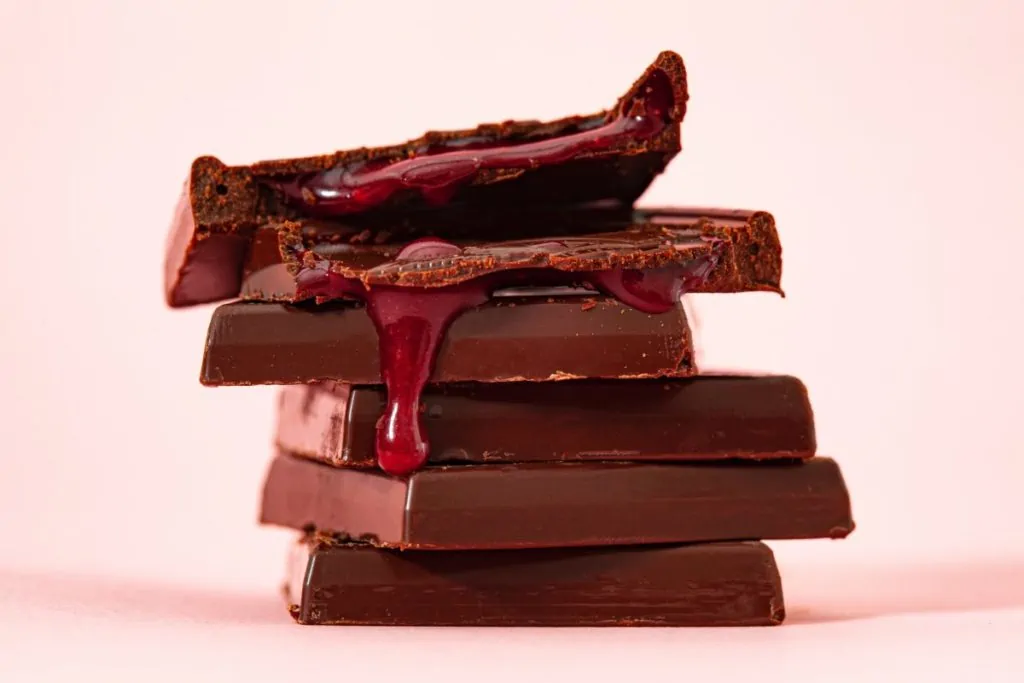 Biena Chocolate Chickpeas
I found these in the nut aisle and my life was forever changed. If you love chocolate -covered pretzels, you need these in your pantry! The chickpeas offer some fiber and protein, while the chocolate gives you that smooth chocolate flavor you crave.
Lily's chocolate
I love several things about Lily's Chocolate. For one, a serving size is half the bar. You won't be sacrificing flavor or size with this treat! Another reason is that Lily's products are sweetened with stevia instead of sugar. Also, this brand offers a variety of sugarless products like crispy rice chocolate bars, peanut butter cups, and chocolate chips, so you can mix it up when you have a craving. P.S. I go for the dark chocolate for more antioxidants!
Chilly Cow ice cream
Move over, Halo Top. This ice cream offers less sugar and more protein than regular ice cream without sacrificing the creamy taste. Get the brownie batter and thank me later.
Skinny Dipped Almonds
I got these in the airport recently when I needed some chocolate and HOLY COW I'm hooked. These chocolate-covered nuts remind me of the ones that come in a Valentine's Day box of chocolate. You have the rich creamy outside with the crunchy nut in the center. It's a dangerous combo. They also have various flavors like dark chocolate espresso and dark chocolate raspberry. These are low-sugar and offer protein and healthy fats to keep you full and satisfied.
Brownie Brittle
If you LOVE brownies but don't want to overload yourself with fat and sugar, try Brownie Brittle for a lighter brownie treat! They even have a Protein Brownie Brittle to keep you full and nourished!
Yasso Greek Yogurt Bars
These lighter ice cream bars come in a variety of flavors like mint chip, sea salt caramel and strawberry. They are low cal, low sugar and provide protein too! Grabbing one of these portable bars on a hot summer day will satisfy your ice cream craving for sure!
This list of skinny chocolate treats is a great tool to have at your disposal during your weight loss journey (and throughout life)! When our sweet tooth calls, we can answer! If you also love salty snacks, this post is for you!