for stressing less and losing weight before the New Year!
The holidays and weight loss: do the two go together? Yes, they do! You CAN live your life, enjoy the holidays, stress less, and lose weight. As a matter of fact, this is exactly what I work on with my clients this time of year. And this is why I created this guide.
Holidays are a part of life, and they're fun! They're full of traditions, delicious food, coming together, and- well, stress. And in 2020, we need a way to manage stress so we can lose weight and feel our best. Plus, we're all ready for some celebration, but stress has made weight loss a challenge this year. The 2020 Holiday Survival Guide includes stress management tips, tips for eating well at parties, and recipes for lightened-up holiday favorites- including desserts and a cocktail!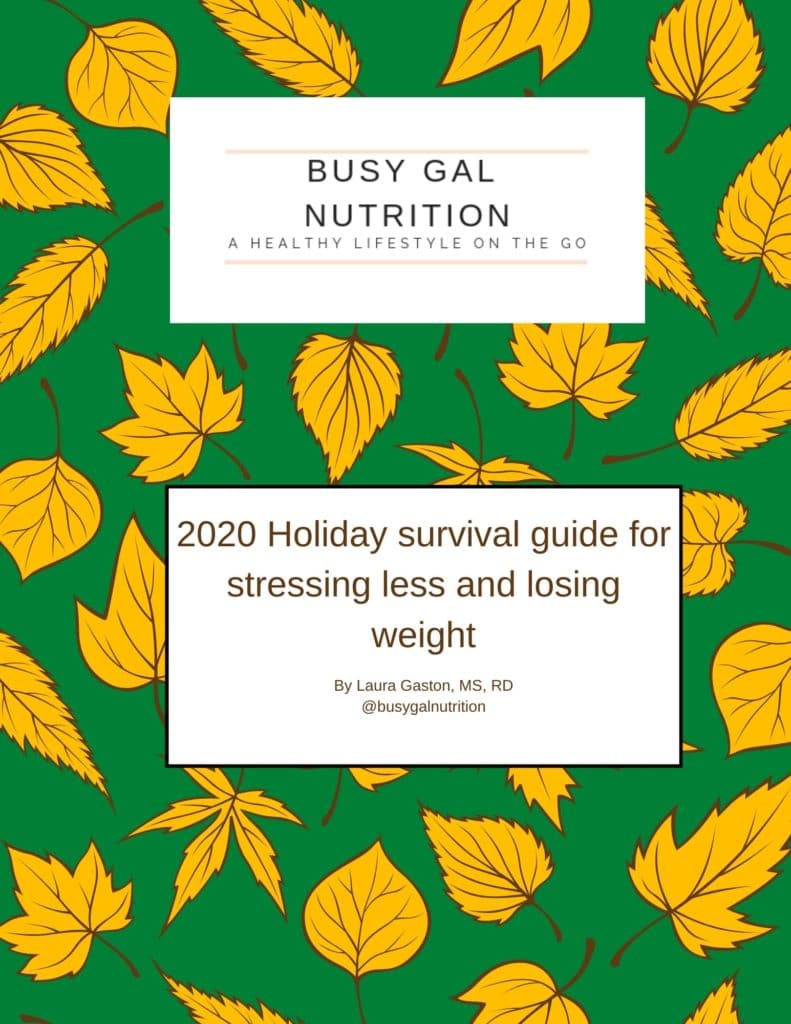 Most diets fail because they weren't sustainable long-term i.e. they made the dieter feel deprived, socially isolated, and ultimately unsatisfied. Losing weight is possible no matter your lifestyle, so ditch any diet that makes you feel like you can't live it!
You SHOULD be able to enjoy holiday celebrations, have the foods that you love, and lose weight without a diet. This guide is intended to get you started with ideas for exactly that!